Michigan Accident Investigation and Reconstruction Services
Accident reconstruction is used everyday to help people find some type of closure. Finding out who is responsible for an accident helps people to feel that the ordeal is over and they can move on. Unfortunately, there are accidents happening every second, whether they are car accidents or at-work accidents. Accident reconstructions can help to figure out the exact cause of an accident. You will no longer have to guess what went wrong. These investigations will help you get the answers you have been searching for. No more guessing and wondering what could have been. Lakeside Investigations will help you feel whole again. Accidents are tragic enough, without leaving the dark cloud of wonder hanging over you.
The Importance of Accident Investigations and Reconstruction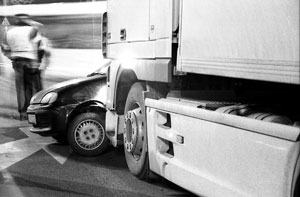 There is an array of reasons to use the comprehension of accident investigators. The following, is a list of reasons that will help you know the reasons to call Lakeside Investigations to further investigate your accident:
Determining the cause of an accident can help resolve any lingering questions, not to mention prevent any further accidents. If you own private property and an accident occurs, it is in your best interest to prevent any repeat accidents from occurring.
If it is decided that you are at fault in an accident and you know that you are not, accident investigations can help find the right evidence to prove you are not liable for the accident.
If a single-person accident occurs, it could leave you in complete grief, not knowing what may have happened. Accident reconstruction can help you to find out what happened in the last hours of the victims life.
Accident reconstruction can help many people in many different ways. No matter the reason for the investigations, our company will work hard to find the answers you have been longing for. It is hard to file a claim when the other party says you are at fault. Calling one of our accident reconstruction investigators can help you find the proof you need to prove the third party is wrong and receive compensation from your claim. If you feel that you did not in any way cause an accident, then we can help you prove it. Accident reconstruction is totally reliable and will lead you to some type of resolution. If an employee has some type of accident on your property, reconstruct the accident. The last thing you need is more employees repeating the same accident.
The Process of Accident Reconstruction
The process of accident reconstruction depends on the exact type of accident that occurred. The first step taken is to pay a visit to the accident site and replay what exactly happened, from your point-of-view. We will also interview any witnesses that may have seen the accident. One of the main things investigators do is to actually reconstruct the actual accident, this helps to prove what you say happened. Reconstructing the accident will show the possible outcome of the accident, depending on the investigation results. Computer software has come a long way and our investigators only use the most up-to-date technology. Using computer software, we can reconstruct the accident and show the judge what happened and the repercussions that took place. Witnesses can turn around an accident outcome, it is important to document everything they may have seen or heard. One of the main reasons accident reconstruction is performed is to gain solid evidence that proves the cause of the accident. The computer software available to investigators at our company is top-notch and will help us to complete your case with solid proof of the cause of the accident.
The Assortment of Accident Investigations
There are many types of accidents that occur; therefore investigators use different techniques for every case. Each case is important to us. We will take our time with each client and listen to everything you have to say, to ensure complete satisfaction. There are accidents that may occur at work, on business property, boating accidents and of course car accidents. There is a massive amount of car accidents every year that can benefit from an accident investigation some way or the other.

Lakeside Investigations will help you every step of the way and make sure that your accident is reconstructed down to every crucial piece of evidence. There is no reason to take blame for an accident you did not cause. Don't let your insurance pay for someone else's mistake. We provide professional accident investigation services that will fight for your justice.
Accident Investigators
If you are looking for an accident investigator that will get the job done, then Lakeside Investigations is the company for you. No stone is left unturned during our accident investigations. Each of our qualified staff is highly educated and trained in accident reconstruction. We will do what it takes to make your case. Lakeside Investigations is dedicated to making our clients 100% satisfied. Unlike other investigative firms, we take each case and make it our own. We want you to feel fulfilled when the investigation is over.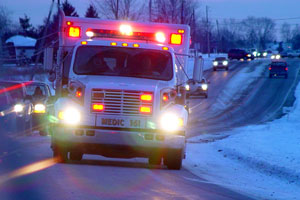 If you are seeking a well-informed investigator that will use patience and virtue while breaking down your accident case little by little, then our investigators are what you are looking for. Don't spend any more time wondering how your loved one suffered from a single-car accident or how your employee was involved in a car accident in your private parking lot. Call Lakeside Investigations now and we will consult you over the phone and help you to understand accident reconstruction further. Day after day, people are involved in an accident and pointing of fingers begins almost immediately. We will only point you in the right direction and prove to the courts that you are not at fault. By providing solid evidence due to accident reconstruction, you will leave court with your head held high.

Lakeside Investigations wants you to come to grips with whatever accident has taken place. We will reconstruct the accident completely and help you have closure and the evidence to prove your innocence. Call us now and let's start your accident reconstruction immediately.
Expert Michigan accident investigation and reconstruction services. We find out the truth and provide closure.
terms used to identify services we offer include Michigan accident investigation , Michigan accident reconstruction, accident investigation, accident reconstruction, Michigan accident investigations, accident investigations, Michigan accident investigator, and accident investigator.

Lakeside Investigations & Security
25801 Harper Ave. Suite 2
St. Clair Shores, MI. 48081
(586) 850-0699