Pre-Employment Investigations In Michigan
Pre-employment investigations in Michigan help to further inspect a potential employee, in order to eliminate any prospects with a criminal history or other discrepancy. Through pre-employment investigations in Michigan, you are able to search many aspects of future employee candidates, such as educational backgrounds, any previous employers and the existence of any criminal records. Many times employers hire an employee based on their resume without a background check. Later, these employees find that they have hired a criminal or habitual liar. Lakeside Investigations is here to make sure this does not happen.

It does not take long to realize that you may have employed someone who is clearly under qualified for the job. Checking their educational background and training could help to prevent this occurrence. It is better to take advantage of the pre-employment investigations that are available to you, than to hire an irresponsible employee.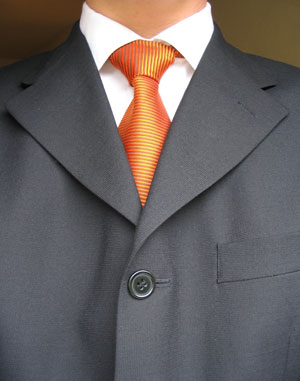 Information Found During Pre-Employment Investigations
Pre-employment investigations in Michigan are also known as background checks. Many companies will refer to these inquires as company screening. Whatever you decide to call it, pre- employment background investigations are done everyday at most places of employment. This step in the hiring process was not used in the past as much as it is today. Employees realized that by performing a pre-employment investigation, they can save their company time and money. In many instances, employees are hired and fired within the blink of an eye. If a company does not perform these types of background investigations, they are taking the chance of hiring a criminal. This decision could put other employees in danger as well as your company's equipment, money and integrity.

Information found on pre-employment investigations in Michigan will help employers to verify resume information such as the employee prospects educational background. It is not unusual for a perspective employee to create a resume that is completely false. These resumes may contain schools that the candidate may have attended for training in the specific job inquiry and in reality; they have never attended any form of higher education. Many investigative professionals are hired to perform such pre-employment investigations in Michigan. This helps to save your company time and money. Once the employee fills out an application, which acknowledges the process of a pre-employment investigation with a signature, employees are free to contact us with any investigation they may need. If a person provides references, be sure to provide us with this information. We will call every reference that is listed and verify their existence. Checking a potential employee's credit history may seem strange to some, but considering the prospects fiscal knowledge and finance responsibility is crucial to bookkeeping positions. Without performing these checks can lead to possible embezzlement issues in the near future.

Many potential employees have their credit worthiness checked in order to obtain the new position. There are many useful bits of information that can be found during this type of investigation. Driving records may indicate some type of alcohol or drug abuse. It is very important to do a driving background check if the potential job has any driving duties included. No company wants a bad driver on their clock. Don't get caught hiring a person with a criminal history or one that presents a false resume. Pre-employment checks, will allow you to weed out the bad seeds and hire the best employee that fits your needs.


Our Pre-employment Investigators
At Lakeside Investigations, we will perform a thorough pre-employment investigation in Michigan that will help you feel at ease when hiring an employee. With the vast amount of sensitive data that passes through the company computers, the integrity of the new employee is very important. The last thing that company's want is a dishonest, disloyal employee that takes advantage of computer privilege. Our investigators are trained to find every detail that is available upon pre-employment checks. If there is something documented on this background check that will affect your company in a negative way, you will find it before that happens.

As with any type of investigation, all employers must keep in mind the laws that are behind pre-employment or background investigations. The Fair Credit Reporting Act is key in regulating these investigations. This act states that, if an employer finds any information on an employee's background investigation report, the foresaid employee will be provided with a notice providing the "pre- adverse action disclosure" and FCRA summary of rights. This allows for a fair trial, as it lets the employees become aware of the source of any information that works against them.

Lakeside Investigations offers a full pre-employment investigation to employers at affordable prices. We will uncover any discrepancies on resumes and any criminal history that may not have been disclosed. We understand the pressure that is put on human resource departments to hire the perfect candidate and we also understand the time it takes to perform your own background check. Let Lakeside Investigations perform your pre-employment investigation and we will help you to find the perfect employee.

Hiring an employee with a discrediting resume and criminal history is a likely possibility, if a pre-employment investigation is not conducted. In order to have a pleasant work environment, it is important to hire the best candidate for the job. After probationary periods, it is likely that a new employee may "let the cat out of the bag" and admit to someone that they either lied on their resume or have a criminal past. After this probationary period it is a lot harder to let this employee go. Letting these employees go before they even become a potential pick, could save your company's reputation. Secure your job as a human resource manager and call us today. If you have a small business and need a professional investigator to perform these checks, call Lakeside Investigations and we will provide you with this service.

Lakeside Investigations prides itself on its background investigations in Michigan. We have the resources at our fingertips to provide you with a complete background check that will allow you to make an everlasting decision and make it the right one. Call us today and we will discuss our future business in pre-employment investigations.
Pre-employment investigations in Michigan help to ensure that a potential employee is not a criminal and is truly qualified for the job.

Lakeside Investigations & Security
25801 Harper Ave. Suite 2
St. Clair Shores, MI. 48081
(586) 850-0699