What is Physical Surveillance In Michigan?
Physical surveillance in Michigan has become a huge part of private investigating and perhaps the most popular type of surveillance used. Physical surveillance in Michigan is when investigators follow around the person of interest, whether it is a cheating husband or child custody case. By following around the subject, we can gather information to prove their guilt, whatever the case may be. Physical surveillance in Michigan consists of digitally documenting the person of interest in order to prove their guilt. We use a wide variety of physical surveillance tools to help us investigate thoroughly. You have heard the saying, "seeing is believing"; this is exactly what physical surveillance will do. The evidence that solid documentation prevails, leaves no room for excuses. Lakeside Investigations documents all of the subject's moves with video or digital photos. There is no way they can talk their way out of this one.

Our company realizes the danger of physical surveillance and does not want untrained people conducting their own investigation. We will take care of all of the activity that is required in order to conduct a solid investigation. Computers offer our investigators the technology to take physical surveillance in Michigan to a whole new level. We use the best equipment on the market and pride ourselves on the complete training of our investigators. We have the best spy cameras and security cameras that are available to investigators. These surveillance tools are discreet and produce quality evidence.


Reasons for Physical Surveillance In Michigan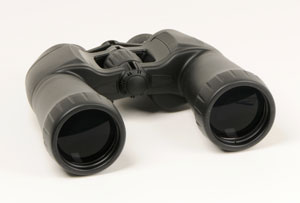 There are many reasons for people to seek physical surveillance in Michigan. Spouses use physical surveillance everyday to seek justice in suspected cheating. Trapping your other half on digital video is one way to prove their cheating ways. Child custody cases use physical surveillance in Michigan to prove which parent is fit to raise their child. With physical surveillance in Michigan, a parent can be found guilty of child neglect or child abuse and give the other parent solid evidence to allow them the opportunity to gain full custody. Other reasons for physical surveillance in Michigan may be insurance fraud, domestic abuse, workers compensation, etc.

Finding proof of infidelity is a hard task to do with children to take care of and a full-time job. Many spouses can be extremely sneaky and hide many activities from their better half. We can help unveil these activities and put a stop to them. If you feel that your child has been placed with an unfit parent, call Lakeside Investigations and we will investigate this parent completely. Day or night, we follow our subjects at all times, to gather the most information we can. The age of computers has brought on many fraud cases and insurance scams. Our company will get to the bottom of these cases and criminals will be prosecuted and found guilty with the solid evidence our team presents.


Physical Surveillance Investigators
At Lakeside Investigations, our employees are highly trained in the field of physical surveillance in Michigan and will work hard and long to gain the attestation you need to prove your case. It is important to know that physical surveillance in Michigan may start out with a precise schedule, but when the subject changes course throughout the day, our hours change as well. We want to tail the subject every second of their day. If you are investigating a spouse suspected of cheating, they may leave work early to rendezvous with their boyfriend or girlfriend; we will follow them and document video proof of the cheating. Many people may think they know the schedule of the person of interest, but our surveillance team may find this to not be the case.

Do not put yourself in danger. Our investigators are highly trained in the field of physical surveillance and expect to face confrontations, no matter who the subject may be. Physical surveillance may take some time. It may be a lengthy process, but if the subject is guilty, the process is well worth it. Using physical surveillance will help to prove the guilty party's spending habits and secret lifestyle. Working undercover, our investigators follow all the guidelines required for physical surveillance. You should not put yourself in harms way by trying to take an investigators job in your own hand. Do not try to go undercover yourself, you could put yourself in extreme danger and perhaps make the situation worse, especially if it is a domestic abuse case.

Lakeside Investigations is a well-established company that takes pride in its employees and outstanding services. We understand the need for privacy and will not offer any personal information to anyone. All of our investigations are kept confidential. We will keep you privy to any changes in our investigations and offer updates daily. Don't take investigative work in your own hands; leave this work to the professionals. If we feel that a subject has gained knowledge of our investigation, we will make sure that we fix the situation. These instances can cause the investigation to run longer. If you would like a background check or any other service performed on the subject at hand, we can take care of this for you. In some cases background checks can help to prove any type of credit issues or employee issues. You can solve all of these issues under one roof. Lakeside is here for you, for all of your investigative needs.

Call Lakeside Investigations now and we will work hard to find what you are looking for. Some cases take hours and some takes days, but no matter the length of the investigation, if there is something to be found, we will find it. Our prices are affordable and our team works hard. Clients will be completely satisfied with the choice they have made by using Lakeside Investigations for their physical surveillance needs. Unfortunately, marital infidelity is very common and there is no reason for you to keep guessing if it's true. We will get to the bottom of the great mystery and help you to confront your spouse and begin repairing the problem. Physical surveillance is used more often in these cases than any other situation. Physical surveillance works.

Lakeside Investigations & Security
25801 Harper Ave. Suite 2
St. Clair Shores, MI. 48081
(586) 850-0699