Security Services
A Licensed, Insured, and Trustworthy Michigan Security Company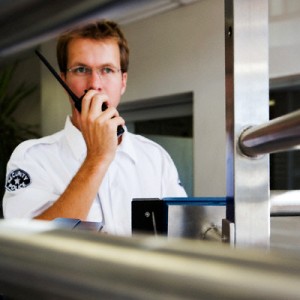 Lakeside Investigations and Security offers a full suite of security services and patrol services through our subsidiary, Lakeside Security. Whether you need a security guard for an upcoming event or need a full patrol staff to cover your around-the-clock security needs, consider our Michigan security company.
Don't hire a full-time employee. Save money by outsourcing your security work.
Keep us on speed dial. Next time you have an event that is short staffed on security we can help.
Protect your business and your home before something bad happens. A security guard can not only protect your property and person, a security guard can also give you peace of mind.
These are just a few of the reasons that our Michigan clients trust us to handle their security needs, but it's only the start. There's more to working with Lakeside Security than what you see here. Call us to learn what we can do for you— (586) 850-0699. We are available 24 hours a day, seven days a week.
The Michigan Security and Patrol Services We Provide:
Alarm response – Let us handle the false 2am security alarms.
Electronic bug sweep detection – Get rid of unwanted bugs, wiretaps, and hidden cameras.
Consulting – We can train staff, conduct background checks, and complete other security services on a consulting basis.
Crime prevention – Having security on the premises is often enough to keep your property safe.
Event security – Any size event will benefit from having a visible event security team.
Executive protection – Protect your business' most important assets: your people.
Location monitoring – Whether monitored via cameras or multiple security staff members, trust Lakeside Security to keep a watchful eye on your property.
Night watch – Night watch security is imperative for many businesses such as car dealerships, hotels/motels, hospital satellite locations/medical buildings, large office buildings, construction sites, and others.
Security patrol – If your business or event has multiple locations or spans a great distance, our security patrol team is the one to call. Ask us about our "GRIDLOCK" program.
Lakeside Investigations and Security Clients
We won't reveal who are clients are (as an ethical Michigan security company we believe in being discreet), but we will tell you what categories our clients fall under: commercial businesses and building management companies, financial institutions, government facilities, office and retail locations, marinas, and event centers.
In addition to our work with businesses, government, and other organizations, Lakeside Security works to secure residences and to protect individuals. We provide security to gated communities and security service for celebrities and high-profile individuals.
The Michigan Communities Lakeside Investigations and Security Serves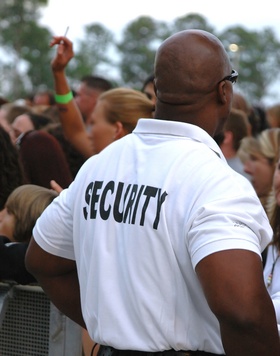 Lakeside Security is owned, operated, and staffed by experienced Michigan security professionals. Our security company is based in St. Clair Shores, Michigan, but we are happy to work with individuals and companies in all Metro Detroit communities. Here are the specific areas we provide security and patrol services to:
Auburn Hills
Birmingham
Center Line
Detroit
Ferndale
Grosse Pointe
Macomb Township and Macomb County
Oakland County
Rochester
Roseville
Shelby Township
St. Clair Shores
Sterling Heights
Troy
Warren Sterling Heights
Wayne County
Free Security Consultation No Matter Where You Are in the Metro Detroit Area
Contact Lakeside Security to learn more about the pricing and offerings of our security services and patrol services. Regardless of where you are in Metro Detroit, one of our security professionals would be glad to speak with you by phone or in person.
Lakeside Investigations offers expert security services.
Lakeside Investigations & Security
25801 Harper Ave. Suite 2
St. Clair Shores, MI. 48081
(586) 850-0699