Michigan Child Support Investigations
Many couples end up separated or divorced, leaving them to sort out child support issues. Unfortunately, there are many men and women who do not pay the child support they owe and the child/children are the ones to suffer. It takes a lot of money to raise a child and single parents struggle every day to make ends meet. There is no reason that anyone should get away with not paying child support. Michigan Child support investigations are done frequently and can help the parent who is not receiving timely payments find the other party and begin the legal process of making them pay. If your ex-husband, Ex-wife, boyfriend, girlfriend, or lover has some type of income coming in and is in no way contributing to the upbringing of your child, we can help you receive the money your child deserves.

Lakeside Investigations wants children to grow up in a decent environment and we realize that this requires money. If you are not receiving child support payments, we can help. Our prices are reasonable and our investigators are well-trained. Don't let your child suffer for a relationship gone wrong, pick up the phone and give us a call. We will help you and your child obtain the finances you need to start living a better life.


Defining the Need for Child Support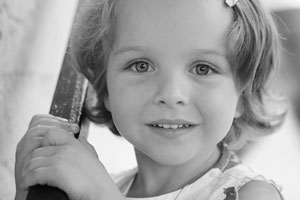 Many parents simply do not want to pay the expenses of having a child, if for some reason your relationship has ended. This is not okay. Child support is established to help your child with the necessities of everyday life. It cost a lot of money to feed and clothe a child, not to mention medical bills and small everyday items. It is not fair for a parent to walk out of their child's life completely, without even contributing financially. At Lakeside Investigations, it is important to us that your child receives payments from his or her parent.

It is not uncommon for the parent owing money to leave town and seem almost impossible to locate. There is no reason to give up on finding these deadbeat parents. Paying child support is a law and should be enforced. Sometimes the system seems to be overloaded with these cases and our investigators want to help you as an individual seeking justice. Waiting around for payment to arrive in the mailbox or your bank account, will more than likely get you nowhere fast. Single parents need child support payments every month. Living paycheck to paycheck should not be an answer for anyone.

Children need medical insurance and require up-to-date immunizations. These shots are mandatory in order to start school. The parent that skipped out on payments, more than likely, could care less about any of the things their child needs, but we do. We want you as the responsible parent to receive the child support money you are owed and we want your child to live the life he or she deserves. Our investigative services will help you to start retrieving these funds and start living a better life.


Our Michigan Child Support Investigations
Child support enforcement agencies are constantly overwhelmed with millions of cases every year. With so many cases, it is easy for your case to become lost in the chaos or not pursued for quite some time. It is possible for you to take steps that will speed up the process of getting what you deserve. Our Michigan child custody nvestigators are trained in child support investigations. If the parent owing child support has any type of income coming in or assets, we will find evidence and proof for the judge. We have seen these selfish parents dining at expensive restaurants and driving high-price cars, during our investigations. Obviously, these people are hiding their income so they can own possessions, instead of their child being provided for. There are many ways to find these parents and prove there ability to pay the child support that is owed.

It is not unusual to have your ex-husband or boyfriend go before the judge with a sob story of unemployment and in the meantime have income hidden in some other location. Lakeside Investigations takes Michigan child support investigation cases very seriously. If someone has made the decision to have a child, then they should be responsible for that child. We will work long and hard hours to produce information regarding this negligent parent. Our company possesses a massive amount of equipment to help locate the persons of interest. From GPS to surveillance equipment, we have whatever is needed to complete the investigation.

The courts will enforce child support payments and the parent that is not paying will only have a short amount of time to pay something before being sent to jail. Again, child support payments are a law and must be paid. If someone is in the rears, they must pay the past money owed. Just because a child reaches 18, does not always mean that the child support stops. If your child decides to go to college, you may be liable for child support until they graduate.

Don't be fooled by the tactics of the non-paying parent. We are legally qualified to search for these parents or find the income that is hidden from your child. We know the laws and we will inform you of the truth behind child support. We will collect full documentation and proof that will be permissible in court. Once the non-paying parent realizes that you have had enough and know what they are hiding or where they are hiding it, child support payments will start being made. Don't be intimidated, call us and we will do the leg work for you. There are so many parents out there that disobey their child support ruling and dodge their payments. We will find them and you will finally have the proof you need to take them to court and prove that they are not paying, but indeed have the income to do so. Call Lakeside Investigations today and let's start investigating for the wellbeing of your child. We look forward to working with you.

Lakeside Investigations & Security
25801 Harper Ave. Suite 2
St. Clair Shores, MI. 48081
(586) 850-0699