What is Counter Surveillance in Michigan?
Counter surveillance in Michigan is basically the opposite of physical surveillance. If you feel that you are being videotaped or perhaps a wire tap is on your phone, you more than likely would like to know for sure. This is where counter surveillance comes into play. Counter surveillance in Michigan will help you to find out for sure if you are being spied on. It is unfortunate that many businesses must take great measures in protecting their information. The art of eavesdropping has become very easy over the years and espionage has grown increasingly.

Lakeside Investigations wants your business to thrive and protecting your information is what we will help you do. Using high-tech equipment, we will detect any eavesdropping equipment that may be hidden in your office. We will help you sleep better at night. It is hard to function wondering whether or not you are being video taped or recorded on audio. We want you to feel safe again. Let us use our services to help you.


Types of Counter surveillance in Michigan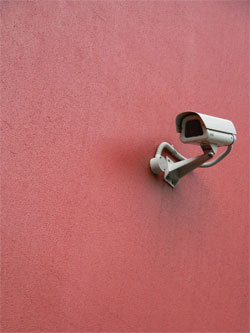 There are many reasons to contact a private investigator for counter surveillance in Michigan. Both individuals and organizations seek help in guaranteeing their privacy and maintaining confidentiality. With surveillance equipment sold all over the internet, it is easy for someone to spy on you. This is more than likely, not okay with you and you would like someone to help you secure your place of business or home.

Reasons for counter surveillance may be to protect new product development, your finances, spying of the domestic type, financial spying, and legal problems and even stalking and harassment. Criminals are aware of the countless ways to invade your personal life and your professional business. Counter surveillance will help you to discover these criminal activities and prevent them from happening again. Through wire taps and hidden video cameras, your secrets can be stolen out from underneath you.

It is absolutely amazing the process that some people take to tap into your life and violate your privacy. Our counter surveillance investigators in Michigan will check every space in your office, for any type of surveillance equipment. Using the most advanced counter surveillance equipment, we will find any type of device that may be hidden. Being stalked is a dreadful experience and no one should have to suffer through this type of abuse. If you are being stalked or harassed and think for some reason there may be surveillance equipment in your home, call us and we will search your entire home for anything unusual. Criminals are lurking around every corner and our promise to you is that we will do anything we can to help you using our counter surveillance services.


Equipment Used in Counter Surveillance
Lakeside Investigations uses state-of-the-art equipment to solve our cases. If there is someone spying on you or your company, we will find their surveillance equipment and put a halt to their mission. We use the most recently released bug detectors, which help us to detect transmitters or bugging devices in cars and rooms. These devices are very helpful. Another device that we use in many of our counter surveillance cases is as phone tap detector. These high-tech detectors will find the existence of a phone tap or hook-switch bypasses. If there is any type of parallel bugs located on your phone lines, this equipment will find them.

Lakeside Investigations will use a device that will detect video camera surveillance anywhere in your house or office. This device will actually intercept a wireless transmission. You will be able to see what the invader sees on your screen. Spies are known to hide microphones and other listening devices in the walls and other places.

Lakeside Investigations will work hard to rid you of any type of surveillance that may be taking place, whether it is at your home or business. Working hard and long on a project, just to have it stolen is not an option. Call us today and we will sweep your office immediately and make sure this does not happen. Day after day individuals are violated and taken advantage of due to the easy access to surveillance equipment. We are aware of any type of surveillance equipment that may be sold and have the counter equipment to find it.

Our company has highly-trained investigators that are familiar in this specific department. We guarantee their expertise. Lakeside Investigations wants to help you keep your products under wraps. We can help find the reason for business leaks and give you the evidence you need to prosecute. Call us today and we will eliminate any hidden devices and terminate any further violation of your personal information. Our counter surveillance investigators are ready to serve you and make your life run smoother. There is no need to suffer any further. If you think an employee is using cruel measures to get to the top, we can help you find out for sure. Keep your office and home airtight from intruders. We will debug and remove wiretaps; and make sure you are aware of any future invasions.

Don't try to conduct your own counter surveillance investigation. Leave this professional task to Lakeside Investigations. We will use all of our knowledge and technology to get to the bottom of your surveillance problem once and for all. Our evidence will be solid and court worthy. We will help to protect you as an individual and as a company. Don't go out and buy your own equipment when you can use our top-of-the-line equipment and services at affordable prices. Lakeside Investigations believes in protecting our clients and counter surveillance is one of our specialties. Call us now. We look forward to our future business together.

Lakeside Investigations & Security
25801 Harper Ave. Suite 2
St. Clair Shores, MI. 48081
(586) 850-0699
Counter surveillance in Michigan will help you to find out if someone is following you.