Let Us Take that 2am Call. Alarm Response by Lakeside.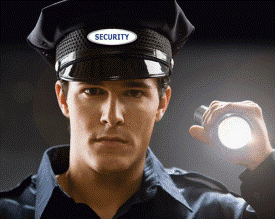 The overwhelming majority of security alarm system calls are false alarms. This is not only an inconvenient truth, it is an expensive one.
False alarm calls can come whenever a business is closed, often during the middle of the night. If you are responsible for alarm response, then it will be up to you to decide on the spur of the moment whether to check out the situation in person or to have the alarm company call the police.
Checking out the situation in person is difficult and possibly dangerous, and police response, if requested too often, can incur fines. Why not choose an alternative? There is a third option for alarm response.
No matter where you are in the Detroit area, trust Lakeside Investigations and Security to be your response security agency. No matter the time of night or the day of the week, your designated security agency representative will respond to the call within seconds.
How Our Security Agency Will Respond to Alarms
One of our trained and experienced employees will respond and determine if the alarm was tripped accidentally or if there is a security breach. If the call is for a false alarm, we will reset the alarm after clearing the building. You will receive notification the next morning.
If there is an actual danger, we will alert the police and contact you by phone as soon as possible. Our employees will remain on site to give the police access and information. We wait to be released by the police so that we can provide as much help as possible.
Let Lakeside Security handle the false 2am security alarms. Call us to learn more about our response security services.

Lakeside Investigations & Security
25801 Harper Ave. Suite 2
St. Clair Shores, MI. 48081
(586) 850-0699