Michigan Child Custody Investigations
One of our services offered at Lakeside Investigations is Michigan child custody investigations. When dealing with custody of a child, we scrutinize your case with your loved one in mind. The surveillance our company provides is noninvasive and is done privately. With the divorce rate in today's society as high as it is, the child or children of that couple should remain in the custody of the more qualified parent. One way to establish correct custody of a minor is by conducting a Michigan child custody investigation. Our investigators present our clients with professionalism and confidentiality. We are a discreet company who always puts the needs of the child in question first.
Reasons to Conduct a Michigan Child Custody Investigation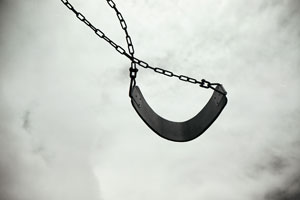 There are numerous reasons to conduct a Michigan child custody investigation. Lakeside Investigations understands those reasons. An exploration into the custody situation can help a judge determine the best possible placement for your child. In a custody battle, it is your responsibility to provide proof for your allegations. This is where our organization comes in. We will help you discover all the reasons the primary custodian should not be the guardian of your child. Some reasons for hiring a private investigator include suspected physical, sexual, or emotional abuse by the legal guardian or by the person the legal guardian is dating. A child being exposed to the abuse of a guardian or parent should also be examined. The grounds for a child custody investigation consist of possibility of neglect, drug or alcohol abuse by a parent or guardian, brain-washing, parental separation, sabotage, manipulations, or the inability to take care of the child. Lakeside Investigations also believes in the father's rights movement, and will help corroborate the reasons you should have visitations, joint custody, or sole custody.

The seriousness of a child guardianship case can be grueling and difficult for all parties involved. It is the job of our private detective investigator agents to look into each aspect of every case to either prove our clients' suspicions or to put their minds at ease. The possibility of child abuse can be devastating news for parents, grandparents, or concerned loved ones. The thought of someone causing harm to a child is a serious case to us. Our clients can expect the immediate attention of their concerns. An investigator will be put on the case instantaneously. Neglect is also a concern of ours that will be thoroughly looked into. Neglect of a child can hinder the child's health or affect the child's ability to strive. A child who witnesses the primary caregiver using drugs or excessive alcohol is also put at risk and should be removed from that person's care. A guardian is unable to care for a child if they suffer from mental illness or cannot attain the means to provide the child with basic needs (food, shelter, and clothing). A Michigan child custody investigation is the best decision you can make for the child if you suspect a child's safety is potentially at risk.
Services Provided for Michigan Child Custody Investigations
There are numerous services we provide our clients regarding their child custody investigations. Lakeside Investigations uses private investigators to conduct interviews, to attain surveillance, to use interrogation techniques, and to research the case. Not all cases will require the use of all services, but the services obtained will be the services necessary for your child custody case. Our investigators are highly qualified. They are trained to use the proper equipment for your inquiry. Our staff is also familiar with the child custody laws in the state of Michigan. We are extensively trained and our team of michigan private detective investigator agents consist of former law enforcement or people with P.I. experience. The actions presented for you includes a detailed undercover surveillance video and a complete report of the findings. Our testimony can also be used in court. We help to establish or revise custody of the child in question, and we add quality information for child custody petitions. Our Michigan child custody investigations can also be used to establish visitation rights if they have been reduced, stopped, or have been prevented from occurring. Should you seek sole or joint custody, our surveillance can provide the evidence you need to create custody.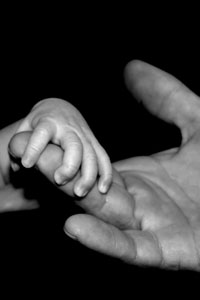 Another quality and important service we provide is a fair and reasonable investigation cost. When a child custody battle is involved, you should not have to worry about breaking the bank to achieve your goal. With court cases and legal fees tending to be outrageous, we want our investigation to be one less financial worry on your mind. It is Lakeside Investigations policy to give all clients a realistic price.

Child custody cases are sensitive projects. There is a potential risk that involves children. If your suspicions are correct, a child is neglected, put at risk, or in danger. If your concerns are incorrect, then the child is not affected at all because we can provide our services discreetly and undercover. When one parent or relative pursues child custody, the battle can be a long and difficult one. We offer the best quality services available to lessen the strain on your legal course of action. We handle your information privately and delicately on your behalf. If parental responsibility is not being carried out efficiently by the residing parent or guardian, then a private investigation can be conducted to prove your case. If you are the parent who can prove to have the best interests of the child in mind, then your custody battle can be ruled in your favor.

Child custody investigations are serious investigations. Lakeside investigations work intensely and efficiently to assist you in providing evidence for your case. There are endless motives for establishing child custody. Whether you seek out a Michigan child custody investigation because of abuse, neglect, or to earn visitation, joint custody, or sole custody, our private investigator team will provide you with extraordinary service. Our child investigation tools include undercover surveillance videos, interviews, interrogations, and research on your case. Choose the services your child custody case needs with a fair and reasonable price.
Terms used to identify services we offer include michigan child custody investigations, michigan child custody investigation, Michigan private detective, Michigan private Investigator, michigan child custody assistance, michigan child custody, michigan parent investigation, michigan child support investigation, michigan private investigator detective agency.

Lakeside Investigations & Security
25801 Harper Ave. Suite 2
St. Clair Shores, MI. 48081
(586) 850-0699