Mobile Security Patrol in Michigan Cover Ground and Your Property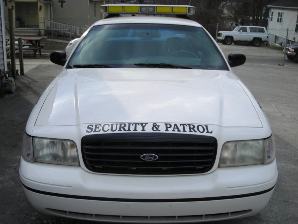 Lakeside Investigations and Security provides mobile security patrol in Michigan for businesses and organizations throughout the metro Detroit area. Our security guards utilize mobile security patrol in Michigan from site to site and personally walking a site to check on doors and equipment.
Our security guards are required to maintain logs for each site patrolled. You will always know what happens while you tend to other matters.
Lakeside has the manpower and resources to handle all-size security guard and site security needs, even smaller-sized sites request mobile security patrol to protect their property.
Why You Should Consider Mobile Security Patrol Services in Michigan:
Reduce risk. Lakeside discreetly patrols with our mobile units to minimize theft, vandalism, and other situations that could arise without a security presence.
A trusted partner. Our officers are fully trained and have passed background checks.
Smart surveillance. We help to deter criminals by keeping irregular patrol patterns. They are prone to move to other areas where there is no patrol service.
Quick police response. All of our patrolling units are equipped with two-way radios and/ or cell phones to contact the police department for quick responses.
Long-term savings. Vandals can cost a company thousands of dollars in just one break-in.
If your business or event has multiple locations or spans a great distance, our mobile security patrol team is the one to call. Ask us about our GRIDLOCK program.

Lakeside Investigations & Security
25801 Harper Ave. Suite 2
St. Clair Shores, MI. 48081
(586) 850-0699