Keeping Night Watch Security in Michigan for Metro Detroit Businesses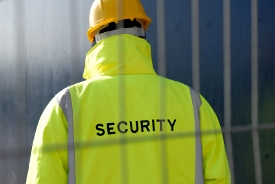 Police are for crimes in progress. Night watch security in Michigan are for crime and accident prevention. Who would you rather call?
If you are looking to prevent damage to your business or property without reliance on your local police department, let Lakeside Investigations and Security provide the night watch security needed to deter theft, vandalism, and other crime.
For years, we have worked with Metro Detroit-area businesses to provide night watch security in Michigan, mobile security patrol, event security, executive bodyguard protection, and, of course, security guards on foot patrol. Night watch security in Michigan is imperative for office and business security. The following locations often hire night watch security:
Car Dealerships
Hotels/motels
Hospital satellite locations/medical buildings
Large office buildings
Businesses with expansive campuses
Arenas, amphitheaters, and other large venues
Construction sites
Trained Officers on Patrol
Specially-trained officers are assigned to our patrol units. Security patrols visit businesses during or after hours to check all risk conditions. Risk conditions include unlocked doors, physical hazards on the premises, and safety hazards due to things such as burned out lights and missing equipment.
When You Need Business Security Day and Night
Businesses that operate around the clock hire patrol services to be the eyes that regular employees cannot be. Retail businesses such as convenience stores benefit from routine visits from marked patrol cars. Neighborhoods that have homeowners associations generally prefer automobile and bicycle patrols to enhance community safety.
Regardless of the situation, there is a night watch patrol available to meet your need. Regardless of where you are in the Metro Detroit area, call Lakeside to learn more about our night watch patrols.
Night Watch Security in Michigan - Lake Investigations and Security - Experts in Security Services

Lakeside Investigations & Security
25801 Harper Ave. Suite 2
St. Clair Shores, MI. 48081
(586) 850-0699