Pre-Marital Investigations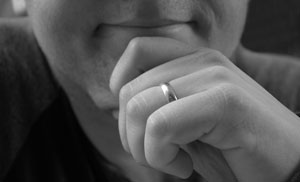 At Lakeside Investigations, we conduct pre-marital investigations. Our investigators have the credentials it takes to conduct research concerning your future spouse. We are a credible organization specializing in numerous personal and private investigations. Our work is confidential, efficient, and fast. Our task at hand is to provide you with the personal information you need regarding your fiancé. When dealing with a loved one's privacy, you should have a private investigator who understands the delicacy of the case. We are not only discreet; we are also a sympathetic and concerned team of individuals who understand not all issues are in black and white. This is why it is our company's mission to obtain accurate proof and evidence for your pre-marital investigation.


Reasons to Conduct a Pre-Marital Investigation
The reasons to conduct a pre-marital investigation in today's society are numerous. With the divorce rate undesirably high, our clients want to know whom they are marrying. How many times has your fiancé been engaged or married? Does your future spouse have any children? Is he or she in financial trouble? Do I know everything about his or her background? Does he or she have a criminal record? Is my fiancé monogamous? Is my husband-to-be or wife-to-be trustworthy? These are some of the questions our clients need answered before they get married. A pre-marital investigation can answer these questions for you. Nowadays more and more people are meeting their significant others on the internet. People are investing there relationships in on-line dating. You can hire our private investigators to discover whom you have started a relationship with. There are on-line relationships where each person lives in another state. How can you know if you should move out of state to be with this person? Start a pre-marital investigation. Another possible dating scenario consists of two people sharing a long distance relationship. How can you be familiar with your boyfriend or girlfriend's life? Is it not better to be safe than sorry? Shouldn't you know what you have gotten yourself into? A pre-marital investigation can answer all these questions and more. Our investigators at Lakeside Investigations can answer all these questions and more. They can confirm your suspicions or put your mind at ease. Aren't your questions, worries, or doubts worth the time and effort to discover who your loved one is?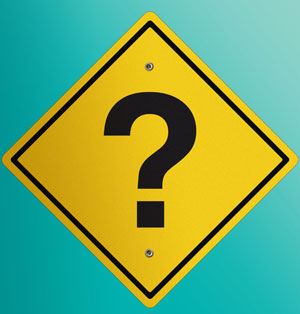 Do you suspect your future spouse of infidelity? Is your loved one secretive? Is he or she keeping phone calls private? Do you catch him or her in frequent lies? Does he or she have unexplained whereabouts? If so, a pre-marital investigation is the correct course of action.

A pre-marital investigation may prevent a future divorce. Knowing whom you are marrying is vital to a successful marriage. Having all the knowledge available concerning your fiancé, may keep you from having an expensive divorce down the road. With court and lawyer fees, divorce may put a huge dent in your wallet, and the divorce itself may break the bank especially if someday children are involved.

To help ensure privacy and confidentiality, you can do your part regarding the pre-marital investigation. Do not tell your loved one that you hired a private investigator. You can keep a journal of your fiancé's suspicious behavior. Do not conduct the pre-marital investigation on your own. Finally, you can keep all records of our connection private and secure. Trust us to do all the manual labor necessary to give you the evidence and results, and let us conduct your case.


How Lakeside Investigations Manages Their Pre-Marital Investigations
Lakeside Investigations conducts pre-marital investigations professionally and personally. As a client, you need to know our investigators work for you. They are honorable, dependable, reliable, and highly skilled individuals. Our company has hired the best. Your case deserves the best. All our workers are either former law enforcement, or they have received extensive private investigator training. We offer all our clients with undercover surveillance video, a thorough background check, civil and criminal record checks, interviews, interrogations, and inclusive research. The research our private investigators provide is as extensive as you request it to be. We will research past credit or debt, education, former employment, past relationships, and any other form of research asked for. The services we present to our clients are completely confidential. Your girlfriend/boyfriend, significant other, nor future spouse needs to know the investigation occurred. You may find the knowledge surrounding our case to be purely innocent. You may also realize the facts we obtain during your pre-marital investigation are the missing puzzle pieces to your puzzle. The data we provide is for your information only. You decide what to do with the evidence given. We provide only the services necessary for your inquiry. We will then prepare our case for our clients before presenting them with the information concerning their pre-marital investigation.

Lakeside Investigations is a reasonably priced professional company. As a trustworthy private investigative company, we do not price gouge. You will receive a fair price for our pre-marital investigation.

In conclusion, conducting a pre-marital investigation is worth our time. Lakeside Investigations is a qualified and highly skilled organization prepared to handle your case. If you have misgivings regarding your future husband or wife, you should hire our private investigators to process a pre-marital investigation on your behalf. There is nothing wrong with gaining knowledge about your loved one. With all of the discrepancies between couples today, a private investigation may be the course of action you need. The reasons to pursue an investigation are in fact abundant. With tremendously high divorce rates, internet dating, and long distance relationships being what it is today, a pre-marital investigation has its incentives. Know your future spouse completely. As a tactful and scrupulous company, you can rely on us to handle your pre-marital investigation case proficiently and resourcefully.

Lakeside Investigations & Security
25801 Harper Ave. Suite 2
St. Clair Shores, MI. 48081
(586) 850-0699