Michigan Bodyguard and Executive Protection Services
Protecting Your Most Important Asset…Your People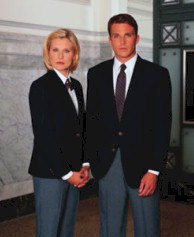 Today's security solutions include state-of-the-art for executives and their families. Instead of swords and spears that were used in the time of Caesar, the modern security firm offers high-tech techniques and countermeasures to protect a person from danger.
Whether you are looking for Michigan bodyguards or Michigan executive protection locally here in the Metro Detroit area in Michigan or in other locations, the Lakeside Investigations and Security bodyguards and executive protection team can travel wherever you need to go. While we closely follow your requests for protection, Lakeside offers a series of security solutions to go beyond basic shadowing.
With modern security analysis, threats can be identified, countered, and defended against. That way, before any action is taken, an executive protection team or bodyguards can neutralize potentially harmful situations before they develop. Sites are always analyzed and threats are assessed to mitigate risk.
Avoiding Danger Comes First in Protection Services
The ideal way to protect clients is to avoid contentious situations, and that is a Lakeside specialty. We can assist in logistics and coordinate actions to protect an executive by examining the home, business, travel routes, and vacation spots.
Our executive protection team and bodyguards are made up of people from private and local law enforcement backgrounds. They are backed by high-tech experts who can locate listening devices, cameras, and other hidden devices. These specialists can provide package security, safe rooms, and armored vehicles.
Call Lakeside Investigations and Security for a free consultation with a trained security solutions professional to see what we can do for you and your peace of mind.

Lakeside Investigations & Security
25801 Harper Ave. Suite 2
St. Clair Shores, MI. 48081
(586) 850-0699