Process Service
What is a Process Service?
If you are the plaintiff (complainant) in a court case, then you or your attorney is responsible for "serving" the initial court documents to the defendant (respondent). Whether the paper work is for divorce proceedings or a multi-million dollar law suit, the rules are generally the same regardless of the court proceedings. The state of Michigan requires that an independent party who is unrelated to the case be the one to personally deliver the papers, which is where Lakeside Investigations comes in.

According to Michigan Civil Procedure any adult of sound mind may act as a process server (the person that delivers the papers), but Lakeside Investigations recommends you trust a professional process server not just an ordinary individual.


The Lakeside Investigations Process Service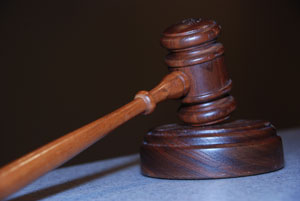 In addition to our private investigation services, Lakeside Investigations has a complete process server business here in Michigan. Our staff is professional, thorough, and accountable for every process server task. We can deliver documents throughout Michigan ensuring that your papers will be served* regardless of the defendant's Michigan location. Our primary area of service is macomb, Oakland, and Wayne County.

In addition to delivering court ordered documents to the defendant we also provide the following process server duties:


Delivery of court filings including subpoenas, etc.
Courier service for legal documents, exhibits, and more
Record searching and address location service
Deed recording
Miscellaneous process server duties. Ask us to learn more.
In every process service task we take on, our staff puts the client first. We understand that process service requires 100% accuracy and timeliness. As professionals, we understand that it is imperative to do the job right the first time.

That's why we offer our investigative services along with our process service for those that need it. If you have trouble locating an address for the defendant, let us know. Using our expert investigation tools we are more likely to find an accurate address and, more importantly, we will take all necessary steps to locate the individual (not just the address) who needs to be served. At Lakeside Investigations it's our business to Uncover The Truth No Matter Where It Leads.

For additional fees we can incorporate our investigative services into any process service. Additionally, we can expedite all process service for a small cost.
Process Service - A Sensitive Situation
As a process server we understand that a certain amount of professionalism is required. We are trained to deliver all documents in a considerate, but legally mandated manner. We take all precautions to do the job right ensuring your case moves forward uninterrupted.


Getting Started With a Michigan Process Server
If you have documents that you would like Lakeside Investigations to deliver, here is what you need to do:
Attempt to find the Michigan address where the documents need to be delivered. If you can't find the address, ask us how we can help.
Contact Lakeside Investigations prior to the court's deadline to arrange document pick up and delivery.
Make a copy of all documents for your records BEFORE you send the documents to your Michigan process server.
*Lakeside Investigations makes every effort to deliver documents as a process server. However, incorrect addresses or the movement of the party is not something we can control. If the party cannot be located, clients are notified immediately.

Lakeside Investigations and Security
25801 Harper Ave. Suite 2
St. Clair Shores, MI. 48081
(586) 850-0699