Expert Surveillance Investigators in Michigan
Investigative surveillance can and does take many forms. Here are some of the more frequent cases in which Lakeside Investigations extensive experience helps in resolving our client's needs:
Computer Forensics, Spousal Surveillance & Investigations in Michigan
It may begin with those strange hang up calls. Or your spouse is "working late" far more often than normal. Then there are those sudden "emergencies" cropping up out of nowhere, but when you ask questions, the answers are always a bit too vague.

Infidelity is unfortunately all too common. The simple fact of the matter is this: If you suspect your husband or wife is cheating, 85% of the time they are. But other than your spouse admitting the infidelity, there's only one way to find out for sure: Straightforward visual evidence.
If you are married and need actual proof of marital infidelity in Michigan for possible divorce proceedings, or
If you want to be certain of your fiancée with a pre-marital or pre-nuptial background investigation in Michigan…
Lakeside's infidelity investigations in Michigan will unearth the facts and the truth, placing the evidence (both good and bad) discreetly in your hands. There are few things more gut wrenching than actual marital infidelity, except perhaps the fear and uncertainty of constantly suspecting your spouse is cheating. For your own peace of mind, please call us today at (586) 850-0699 for a completely confidential consultation, and put your doubts to rest - once and for all.
Child Support & Custody Investigations in Michigan
Divorce is never easy, and it's even more difficult when children are involved. But what can you do when one spouse claims they can't afford the child custody and support payments?

It's sad but true… many non-custodial parents feel no obligation in upholding the court's support orders, leaving you with both the children's upbringing and the bills.

If you suspect your former spouse is deliberately avoiding their legal financial obligations, the help of a Michigan private investigator such as Lakeside Investigations can get the evidence you'll need to present in court. If your ex claims they aren't working – we'll find out for sure. If they're claiming a reduced income, we'll do the legwork to see if that's really the situation.

Concerning child custody, what do you do when you suspect your child is not receiving the proper care from your former spouse – or even believe your children are being put in harms way? The court may not be aware of any dangerous situations your child or children are being exposed to.

Perhaps your former spouse is on drugs, associates with criminals, or lives in a dangerous neighborhood. In order to back up your claims for sole custody or change an existing custody agreement, you're going to need verifiable proof your spouse can't or isn't providing a safe and healthy environment.

Your word against your spouse's just isn't going to fly. Our private investigators and detectives in Michigan will get the solid evidence you need for presenting your legal arguments before the courts.

In each case, by using our expert services you'll have proof positive in your hands – enabling you and your attorney to make the proper and informed decisions necessary.

Call us today at (586) 850-0699 for a no-obligation consultation.
Insurance Fraud Investigations in Michigan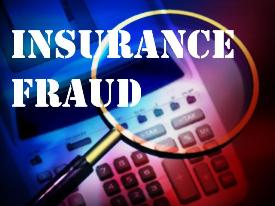 It's an old and well used scam: Insurance and workmen's compensation fraud. Your employee has a minor on-job accident that morphs into a major disability – or so they claim. But are they really disabled, or does it just look that way to the casual observer?

The number of times a person has been found exaggerating or even fabricating the extent of their injuries is legendary. Some employees even go so far as to cause the injury themselves in order to collect compensation!

While no one disputes the rights of a injured employee to collect legitimate benefits, no employer or insurance company should pay for non-existent suffering or disability. If you suspect an employee is deliberately gaming the system, you need the services of a qualified workers compensation investigator.

Michigan's most trusted and highest rated private detective and investigative agency, Lakeside Investigations LLC stands ready to capture the evidence you need to support or disprove your suspicions or allegations of fraudulent workmen's compensation claims or insurance fraud in Michigan.

We're one phone call away. Here's our number: (586) 850-0699
A Full Service Detective and Investigative Agency in Michigan
Of course, Lakeside Investigations LLC isn't limited to just the types of private investigations mentioned above. Our clients have come to us with a wide variety of concerns, including:
Accident Investigation and Reconstruction Services in Michigan
Background Investigations in Michigan
Evidence Processing in Michigan
Process Service in Michigan
Bug Sweeping Services in Michigan
Physical Surveillance in Michigan
Counter Physical Surveillance in Michigan
Computer Forensic Investigations in Michigan
Attorney Support Services in Michigan
If you are considering retaining a private detective and investigative agency in Michigan, then choose the one with the extensive experience and hands-on know how on getting the job done – and done right.

Rest assured your absolute privacy and confidentiality is always guaranteed every step of the way, from our initial conversation to your case's resolution.

The initial consultation is always without charge or obligation, so before you act on your suspicions – find out how we can help you make the right decision.
Lakeside Investigations & Security
25801 Harper Ave. Suite 2
St. Clair Shores, MI. 48081
(586) 850-0699